"We'll See"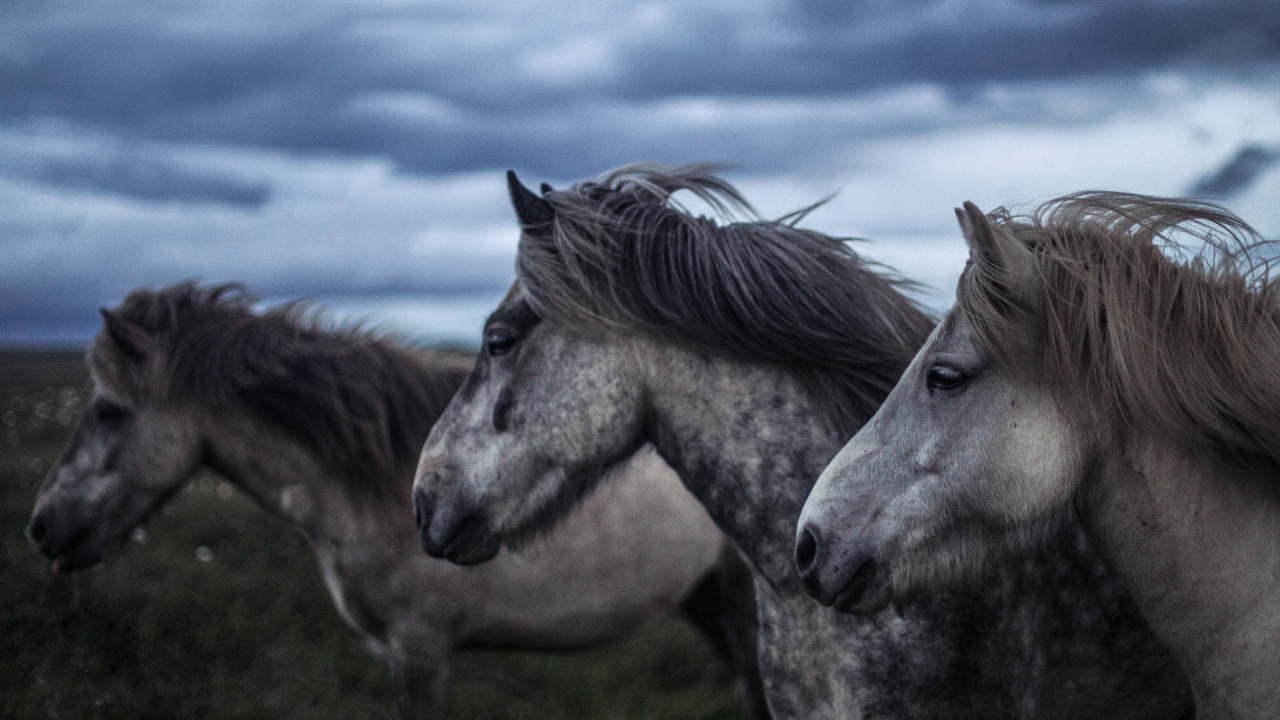 Once upon a time, there was an old farmer who had worked his crops for many years.
One day his horse ran away. Upon hearing the news, his neighbors came to visit. "Such bad luck," they said sympathetically, "you must be so sad."
"We'll see," the farmer replied.
The next morning the horse returned, bringing with it two other wild horses.
"How wonderful," the neighbors exclaimed. "Not only did your horse return, but you received two more. What great fortune you have!"
"We'll see," answered the farmer.
The following day, his son tried to ride one of the untamed horses, was thrown, and broke his leg. The neighbors again came to offer their sympathy on his misfortune. "Now your son cannot help you with your farming," they said. "What terrible luck you have!"
"We'll see," replied the old farmer.
The following week, military officials came to the village to conscript young men into the army. Seeing that the son's leg was broken, they passed him by. The neighbors congratulated the farmer on how well things had turned out. "Such great news. You must be so happy!"
The man smiled to himself and said once again.
"We'll see."
---
I believe this farmer is very wise because he understands event, in and of itself can be judged as good or bad, lucky or unlucky, fortunate or unfortunate because only time will tell the whole story.
Something may seem like the worst thing that could ever happen (you lose your job, break up with your partner, have a health scare, go broke, are passed over for a promotion) and then turn out to be a turning point in life that leads to the best experience and sends you in a completely different, better direction.
Often times we overreact to events in our everyday lives. We sometimes worry incessantly about the future and catastrophize all the worst-case scenarios that may play out. In truth, many times what appears to be a setback is actually a gift in disguise.
When we are worrying and passing judgment on things or jumping to conclusions about the impacts or benefits of certain situations, we tend to declare them "bad" if we dislike them. Next time you find yourself doing so, consider asking this simple question: "What if it all works out?"
Can you trust that life is unfolding as it should? This story offers us an opportunity to accept the past and relinquish worry about the future - to really live in the present and allow life to be just as is.
One thing for sure is that life is uncertain. We never really know what situations may yield us—good, bad, or otherwise. Whatever happens in our lives, we'll never be sure of the consequences it may bring in the future.
What if just for a moment you try on the belief that nothing could go wrong?
Nothing is wrong, was ever wrong, or will ever be wrong. What if you are exactly where you're meant to be? What if everything that comes into your life is happening for you to learn, grow, expand, appreciate, and make new choices? What if everything that comes into your life is divinely designed? Nothing is happening to you. Each and every moment, you are completely supported. What if every difficulty and challenge is a blessing? What if each fear is an opportunity to face fear, embrace fear, and rise?
This shift in perspective is powerful! Next time you notice yourself jumping to the conclusion that the situation or circumstance you are in is "bad", going down a negative thought spiral, or catastrophizing all the worst-case scenarios that may play out, be curious…
What if it all works out? What if you adopt the mindset "We'll see."
"The whole process of nature is an integrated process of immense complexity, and it's really impossible to tell whether anything that happens in it is good or bad — because you never know what will be the consequence of the misfortune; or, you never know what will be the consequences of good fortune."
— Alan Watts
If you're interested in exploring a 1:1 private coaching program to help you navigate the complexity of your mind and cultivate more joy and ease, please book a complimentary 20-minute Discovery Call, click here!
✅FREE GIFTS FOR YOU! ✅